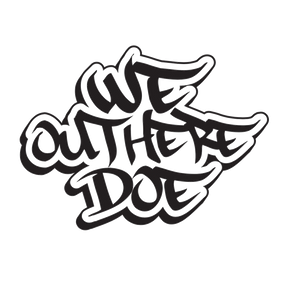 DREAM. CREATE. INNOVATE.
We Out Here Doe is founded on a worldwide community who share the same energy for the success of others. We promote an active lifestyle for anyone who enjoys getting out and enjoying life with friends, loved ones and family. We are out here to encourage that if you have a dream, follow it. Now is the time to be creative, innovative and motivated. Art is found everywhere in this world. We will continue to inspire every form of art. We would love for you to be apart of our community.
Peace, @official_weoutheredoe
@freshskaterjay_wohd
Subscribe for exclusive offers
Promotions, new products and sales. Directly to your inbox.